As a CRA registered Canadian charity (#8093 03332 RR0001) Concentus Citizenship Education Foundation Inc. is governed by a Board of Directors.
Day to day management is the responsibility of the Executive Director.
There are currently three Directors: Board Chair David Arnot, Director Jan Gitlin and Director Heather Fenyes.
David Arnot received his LL.B. degree in 1975 and worked as a Senior Crown Prosecutor before being appointed to the Provincial Court of Saskatchewan in 1981. In September of 1994, Judge Arnot was seconded to the Federal Department of Justice as Director General of the Aboriginal Justice. In 1996, Judge Arnot was promoted to the position of Special Advisor to the Deputy Minister of Justice for Canada. In 1997, he was seconded by the Federal Government to be the Treaty Commissioner for the Province of Saskatchewan for a 10-year period. During his tenure at as the Treaty Commissioner, he introduced the phrase "We are all Treaty people" to capture the nature of the Treaty relationship in Canada and he was paramount to the implementation of the "Teaching Treaties in the Classroom Project" within Saskatchewan's education system. Judge Arnot was seconded to be Chief Commissioner for the Saskatchewan Human Rights Commission in 2009, for a five-year term and in 2014, Judge Arnot was reappointed as Chief Commissioner for an additional five-year term.
Jan Gitlin is a community leader, social justice advocate, and promoter of random acts of kindness. She was appointed a Commissioner for the Saskatchewan Human Rights Commission in 2011 and continues to serve in this capacity. She worked for CTV Saskatchewan as a senior account executive for over twenty years. She has co-chaired the Saskatoon Holocaust Memorial Service for more than 30 years and, in 2012, became a founding co-partner for "Think Good. Do Good.", a Saskatoon-based organization that works with schools to find ways to improve our world. Jan has been a mentor for the University of Saskatchewan's Edwards School of Business.
A veteran of more than two decades in local broadcast management (most recently as Vice- President and General Manager of Bell Media Saskatchewan) David Fisher has also been very involved with community volunteer work. He sits on the Boards of Directors for Saskatoon and Area United Way, Persephone Theatre, and CFCR Community Radio.
A long-time supporter of the Saskatchewan Human Rights Commission, his business and community experience combined with his passion for the mission of Concentus prompted him to take an active role in the foundation.
OUR PARTNERS AND SUPPORTERS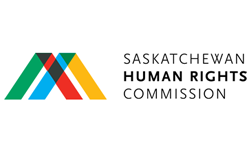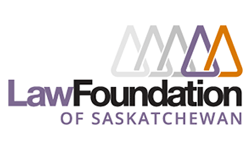 © 2021 Concentus Citizenship Education Foundation Inc. All Rights Reserved.