What is Concentus?
In 2012, the Saskatchewan Human Rights Commission began an undertaking for the intentional teaching of the rights, duties and responsibilities of a citizen in local, provincial, national, and global communities, to students in the K to 12 school system. In 2016 this established project was restructured as Concentus Citizenship Education Foundation Inc., a CRA registered Canadian charity.
The Resources
At the heart of Concentus are the Concentus Citizenship Education Resources. These are extensive, robust teaching/learning resources for every grade from Kindergarten to grade 12. The resources support direct and intentional teaching of rights, responsibility and respect in our society. Led by the Saskatchewan Education Leadership Unit (U of S), the materials were written, vetted and field-tested by 51 teachers from 7 school divisions from rural and urban centres across Saskatchewan. Feedback from teachers are continually incorporated into these "evergreen" resources. The resources are hosted by grade (and translated for both French immersion and fransaskois).
How Resources are used
Teaching approach is as important to effective citizenship education as the content. Inquiry-based teaching and learning is an established, progressive, and effective classroom methodology.
Students who are engaged in inquiry-based learning:
construct knowledge and deep understanding rather than passively receiving it
are directly involved and engaged in the discovery of new knowledge
encounter alternative perspectives and differing ideas that transform prior knowledge and experience into deep understandings
transfer new knowledge and skills to new circumstances
take ownership and responsibility for their ongoing learning and mastery of curriculum content and skills

(adapted from Kuhlthau & Todd, 2008, p. 1).
Professional Development for Teachers
Effective citizenship education inthe classroom requires unique professsional development for teachers. In the 2017/18 school year Concentus agents at the Saskatchewan Education Leadership Unit created a team that partered with the Saskatoon public and Catholic school divisions to pilot an ongoing development plan of workshops and support personel to "teach the teachers". The result was a demonstrated and quantified successful proof-of-concept for the process.
What is Citizenship Education?
Citizenship education is the study, understanding, and application of the rights and duties we have to each other, as citizens in local, provincial, national, and global communities. Citizenship education requires intentional teaching, modeling, and practice for people to acquire the knowledge, dispositions, and skills necessary to have an impact on the function of an entire society. Citizenship education is intended to foster:
Engaged citizens who question, critically examine, advocate, and defend rights and responsibilities embedded in democracy.
Lifelong learning citizens who continuously strive to understand the dynamics of change in society, and they critically seek new information to make reasoned and unbiased decisions.
Citizens with a strong sense of self, community, and place who value and demonstrate a positive commitment to the exploration of citizenship responsibilities inherent in these relationships at local, regional, national, and global levels.

The Need for Citizenship Education
Our communities, be they national, regional or local are changing at an unprecedented rate. We are transforming technologically, socially, and culturally at a pace that often exceeds our ability to adapt. A large portion of our population has been left unengaged. Overwhelmed with information or exasperated by entrenched partisanship, many no longer participate in the democratic process and are losing faith in democratic institutions.
Globally, the number of countries that can objectively be called democratic is in a downward spiral. Here in Canada, these worrisome outcomes are tempered by the Canadian landscape that is, largely, one of calm when compared to other areas of the world.
Amidst this change, citizens have a renewed need for both critical thinking, empathy and engagement. Effective citizenship education allows the discovery, development, and refinement of these essential qualities.
The 20th century was marked by a "Rights Revolution". The world's response to the Holocaust of World War Two led the creation of the United Nation's Universal Declaration of Human Rights and the subsequent legal establishment of basic legal human rights in many juristdictions throughout the western world.
What is needed now is a corresponding "Responsibility Revolution". Citizens must recognize that these democratic structures that uphold our country are fragile without continued commitment. An understanding of the ideals of citizenship, and a commitment to vigilance, is a means to counter the danger of taking our rights for granted.
"The "Rights Revolution" of the 20th century was created by lawyers in the courtroom. The "Responsibility Revolution" of the 21st century will be created by teachers in the classroom."
– Judge David Arnot Chief Commissioner Saskatchewan Human Rights Commission
Who Supports Citizenship Education?
The Concentus Citizenship Education Resources were created with the support, input, and oversight of educators, educational stakeholders, and leaders to forge a new approach to citizenship education.

How can I support Concentus?
Advocate
Join the Responsibility Revolution! Understand and embody the five essential competencies of good citizenship: be enlightened, ethical, and empathetic. Feel empowered and be engaged. Be willing to participate in the "courageous conversations"necessary to create an inclusive community. Encourage any and all teachers, educators, and School Community Council members you know to discover and explore the Concentus resources.
Donate
Financial support from citizens-at-large is welcome and encouraged. Donations of cash, securities, property, life insurance, and bequests can all be accepted. All eligible donations will receive a CRA charitable receipt.

About Concentus
Concentus Citizenship Education Foundation Inc. is the board-governed foundation that administers, supports, and fundraises for the development and advancement of the Concentus classroom-ready, kindergarten to grade 12 teaching resources for citizenship. The foundation was originated by the Saskatchewan Human Rights Commission in 2012. Concentus Citizenship Education Foundation Inc. is a CRA registered Canadian charity. (#8093 03332 RR0001)
OUR PARTNERS AND SUPPORTERS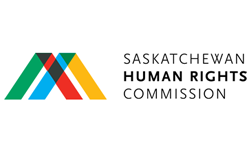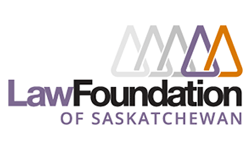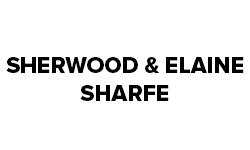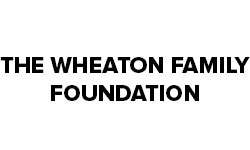 © 2022 Concentus Citizenship Education Foundation Inc. All Rights Reserved.