What you're seeing now represents a range of developments in the Concentus Citizenship Education Resources:
• Many of the resources have been updated (we're committed to an 'evergreen process' of continual improvement)
• French Immersion and fransaskois resources for all grades are now intact
• We now also host the resources in web format. This allows the resources to be searchable, bookmarkable on a variety of platforms. This also allows us to continually detect and correct broken weblinks in the resources. Don't worry, we still have all resources as downloadable/printable pdfs. Check out our 'Quick Start' below to begin.
Hover over 'Resources' in the Main Menu.
In the Sub Menu, choose the Grade Resource of your choice. Let's use 'Grade 8 Resources' as our example.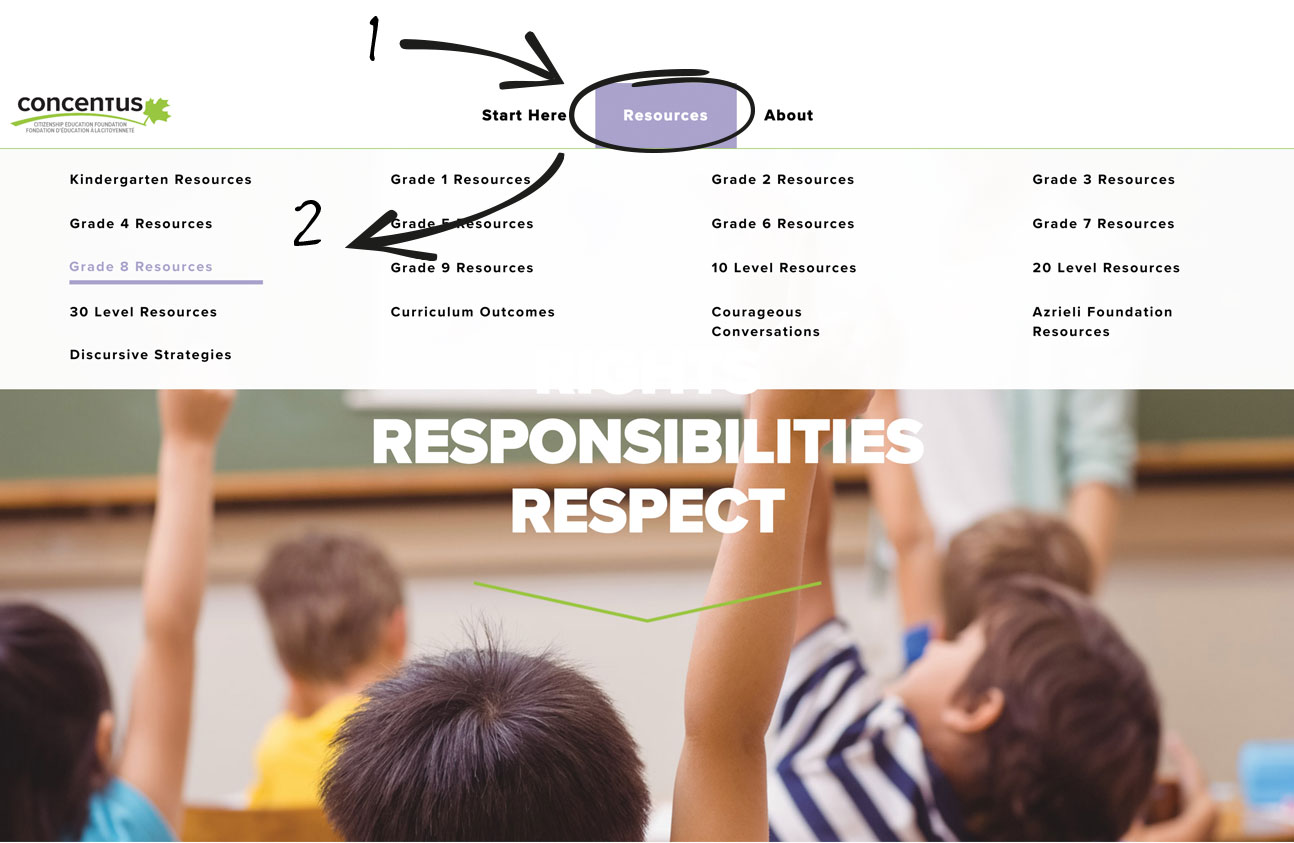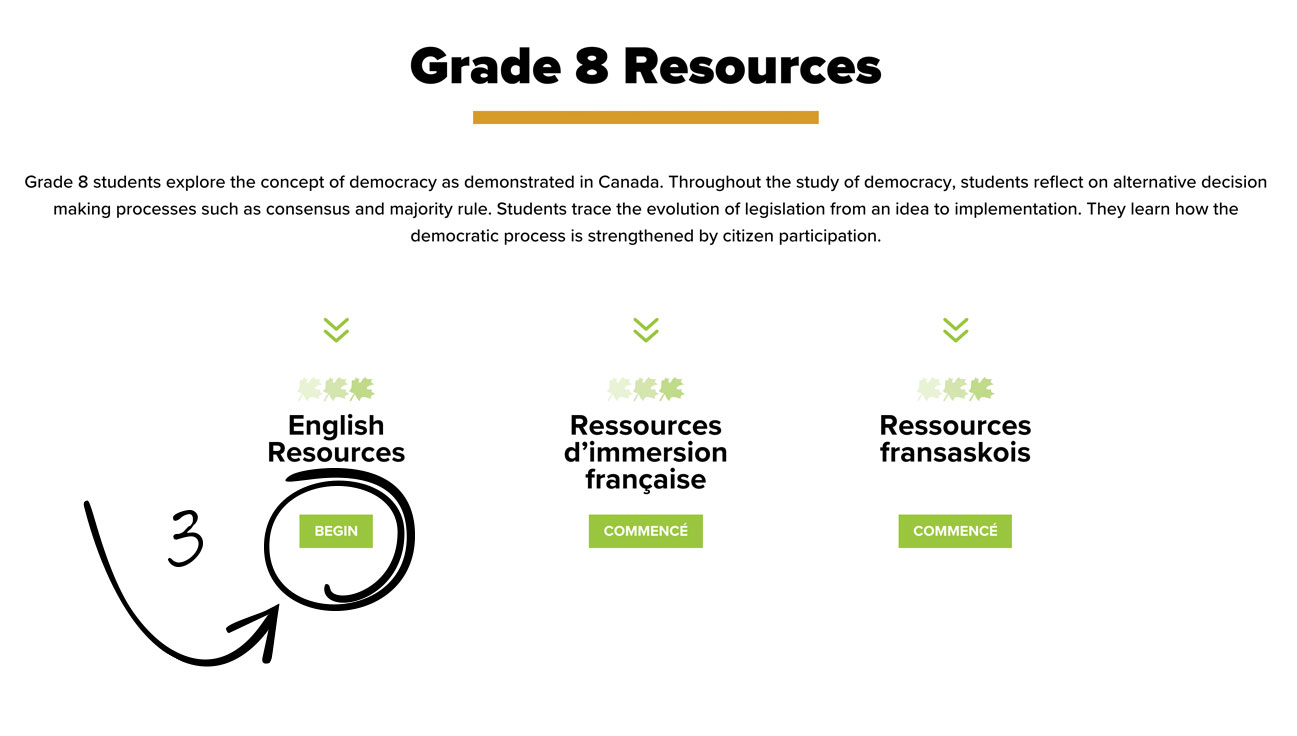 On the Grade Resources landing page, choose the language of your choice: English, French or Fransaskois. Click 'Begin'.
Once the Grade Resource page opens, you may choose to navigate the learning resources on-screen, or download the entire PDF by clicking 'Download Resource'.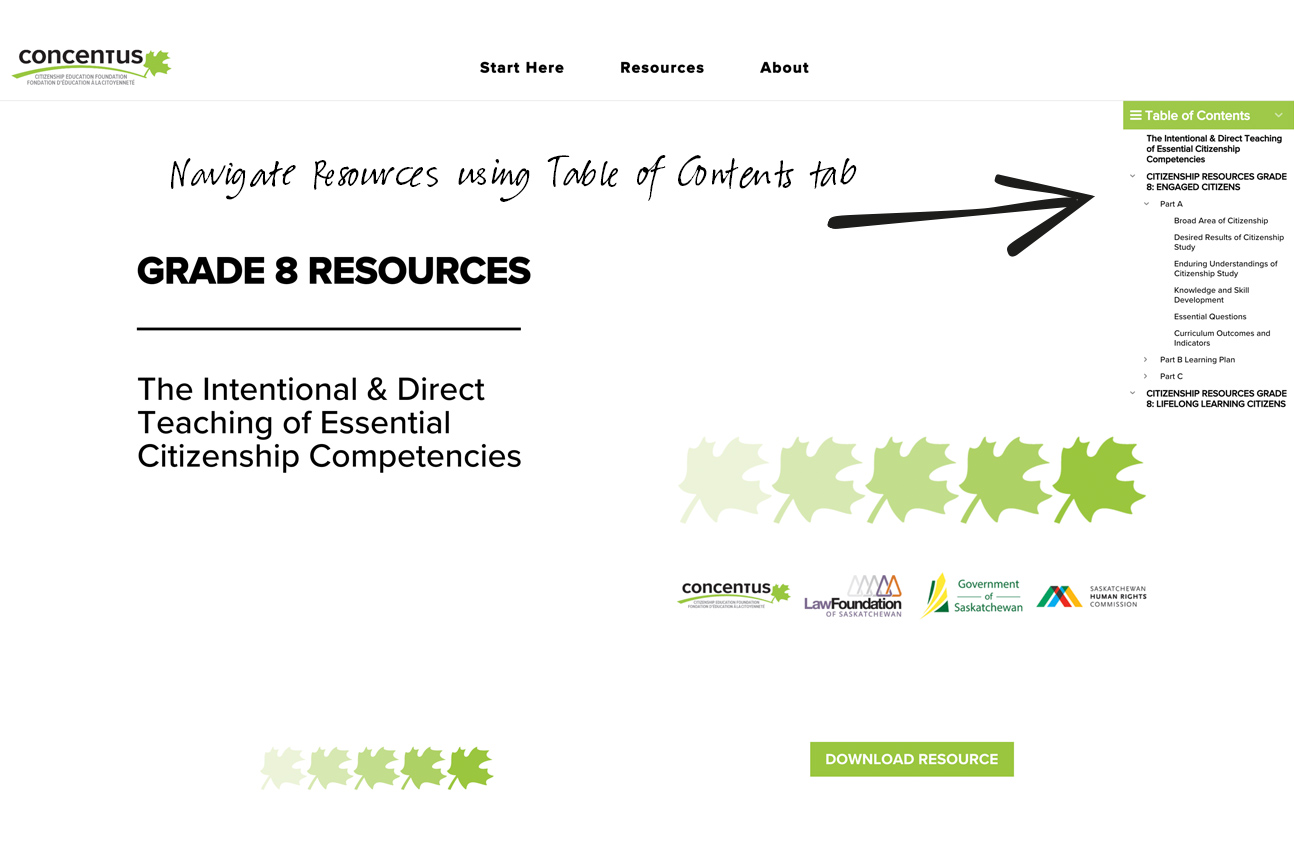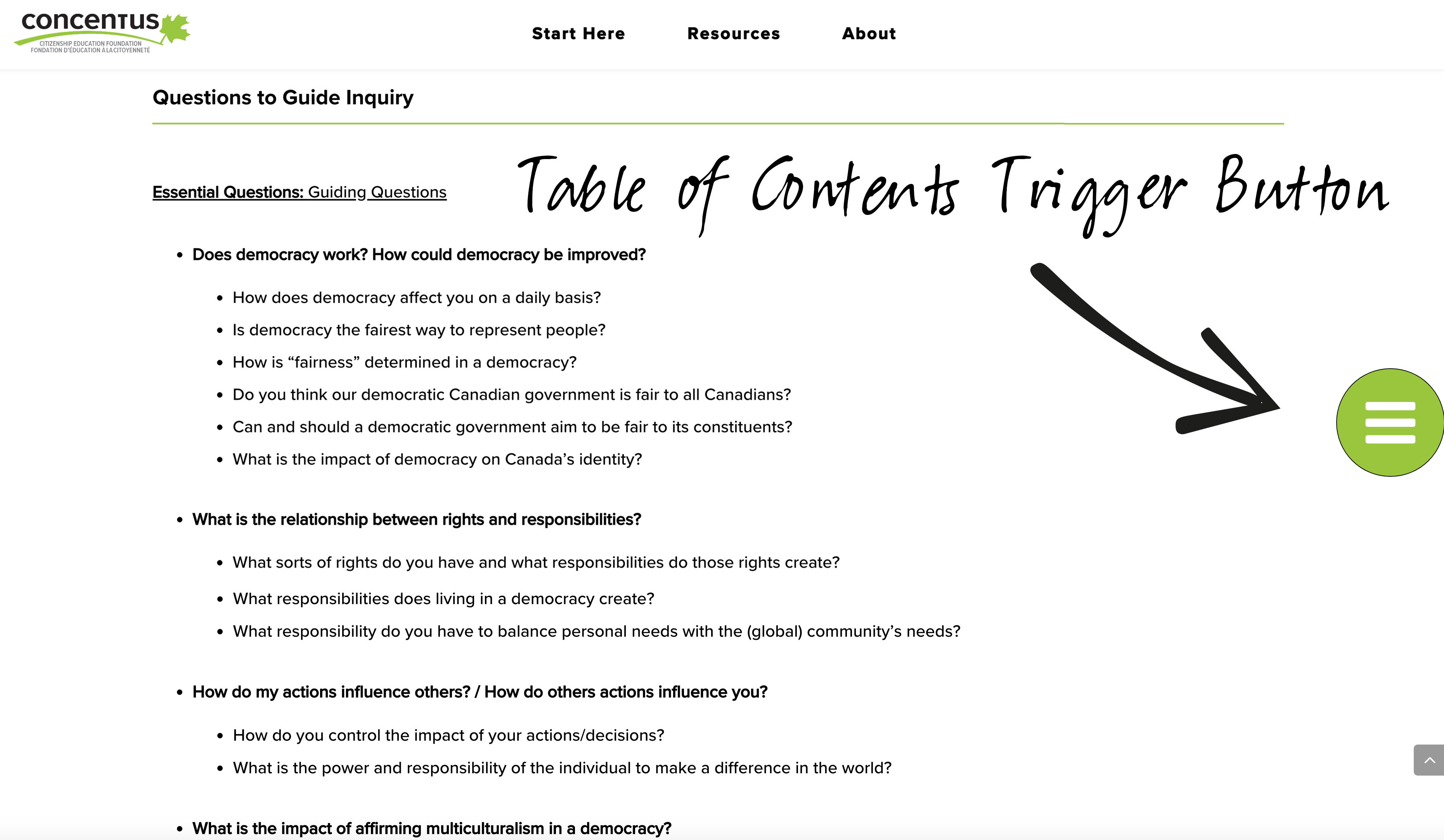 If you ever need to find your place, simply click on the large green Table of Contents trigger button on the right side of the screen.
Jump to the desired part or section within the resource by clicking on the link.
OUR PARTNERS AND SUPPORTERS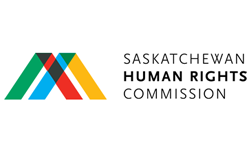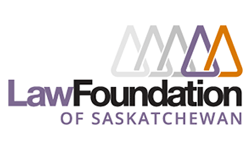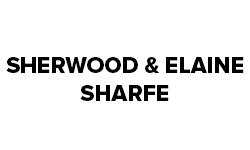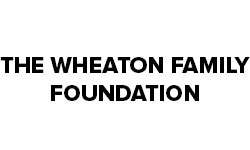 © 2022 Concentus Citizenship Education Foundation Inc. All Rights Reserved.